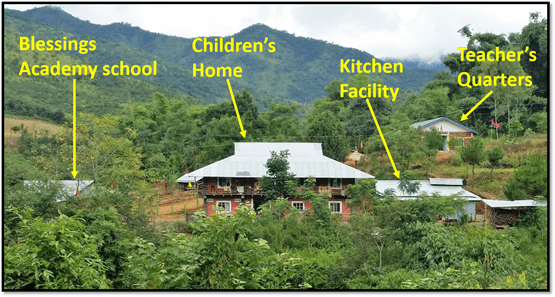 BLESSING ACADEMY (BUILT IN 2010)
EFFORTS IN YEASOM VILLAGE
The Need in Manipur, India (Yeasom Village)
The Families: Most survive by performing small jobs, like farming crops or rice, or taking construction and seamstress work. Families are usually large and struggle to educate their kids. Children normally end up working in order to support the family rather than going to school. Children are not usually educated past middle-school level, if they are fortunate enough to get to that point.
North East India Children's (NEIC) Ministry.
Rev. Jamishon Shimphrui (center) – president of NEIC; graduate of India Baptist Theological Seminary, supported by Virginia Baptist Missions Board. On-site supervisor/ administrator for NICCE Foundation.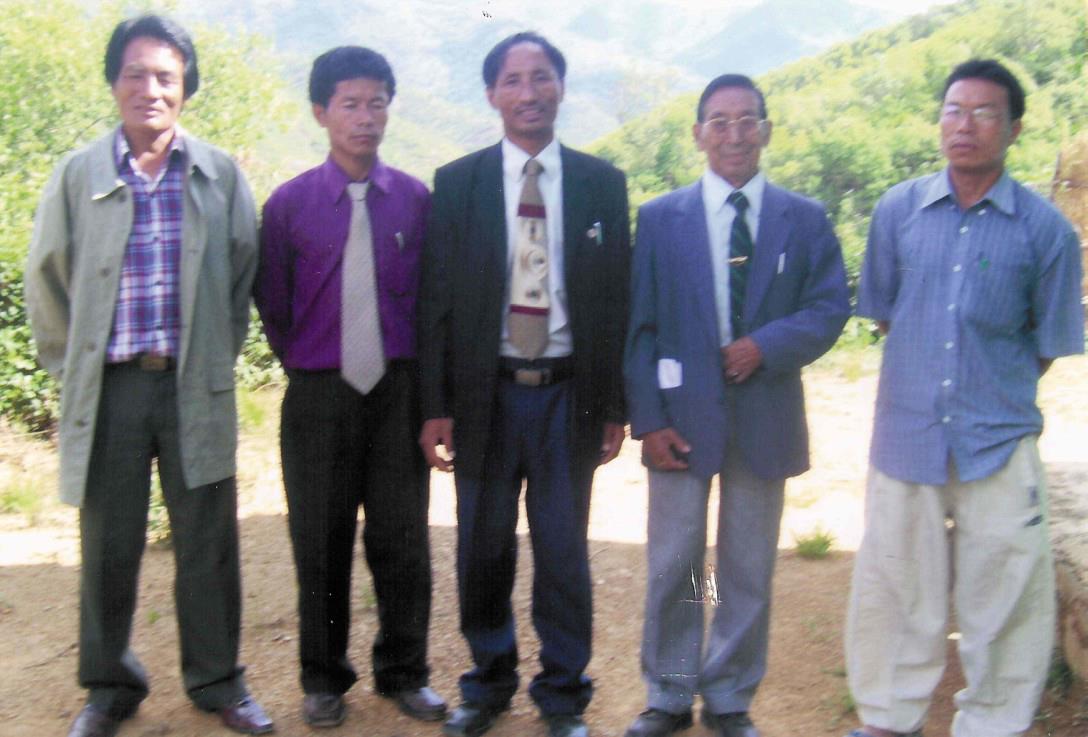 BLESSING ACADEMY STAFF AND CLASS PICTURES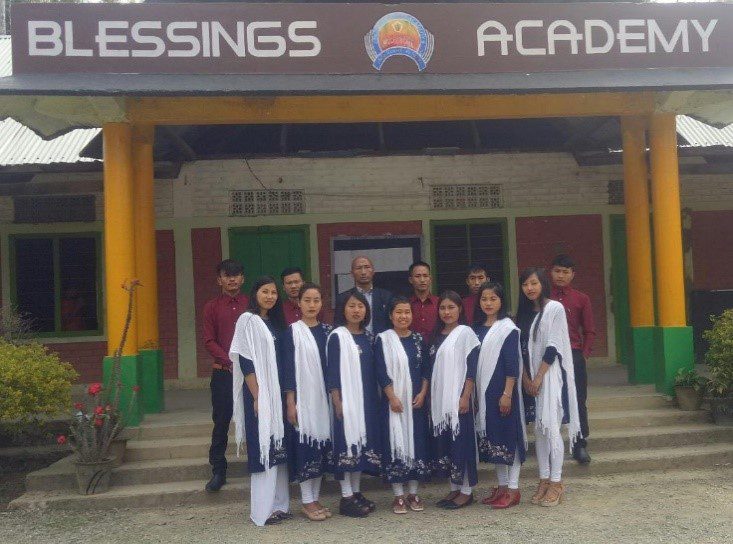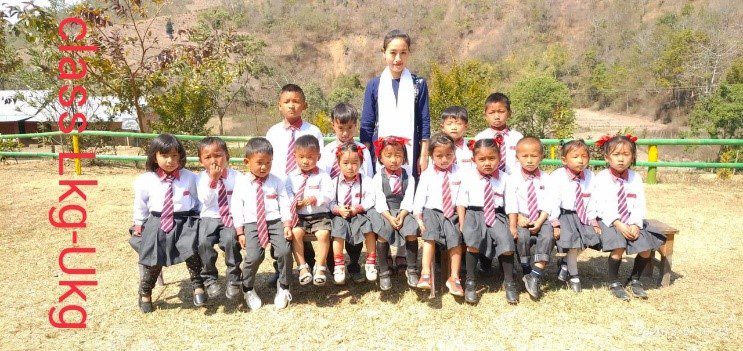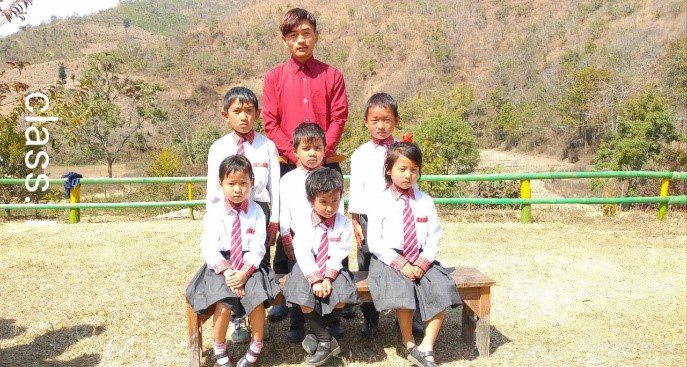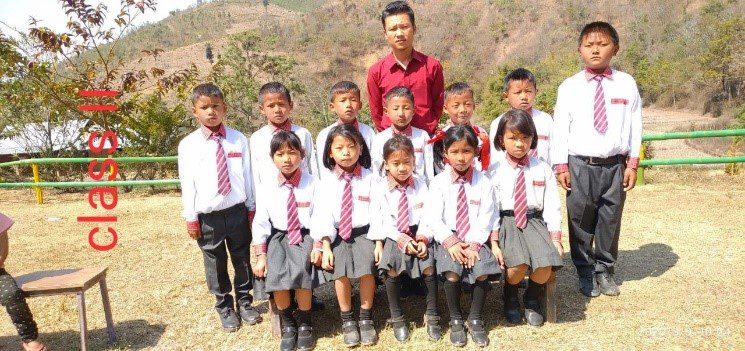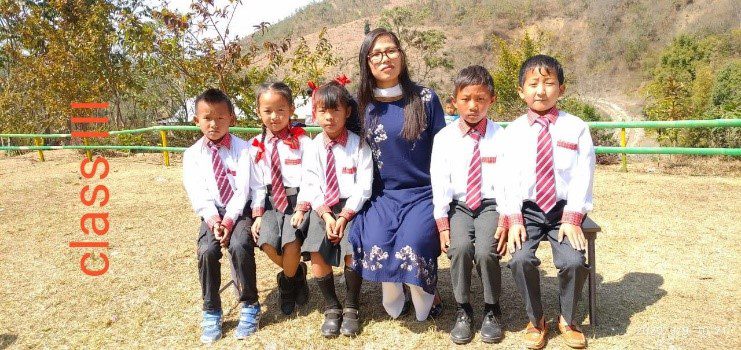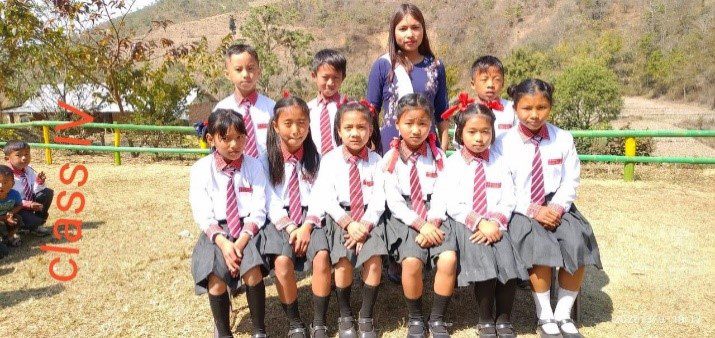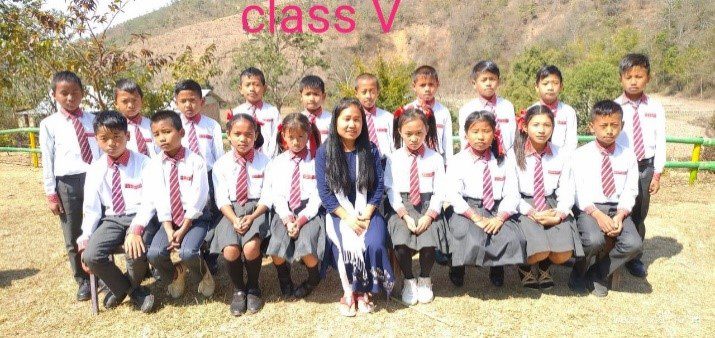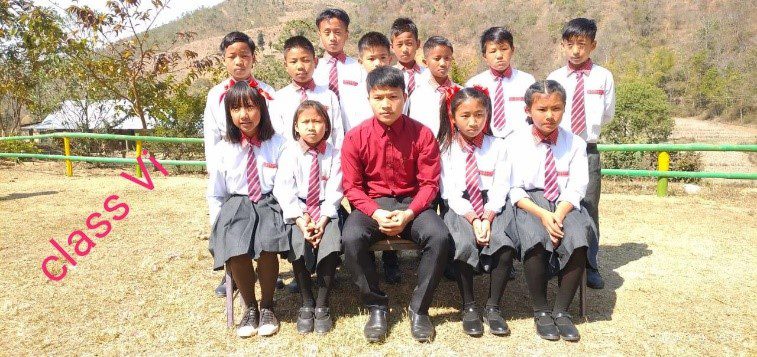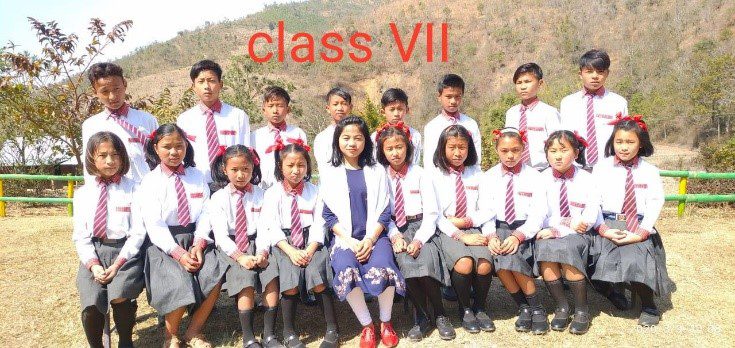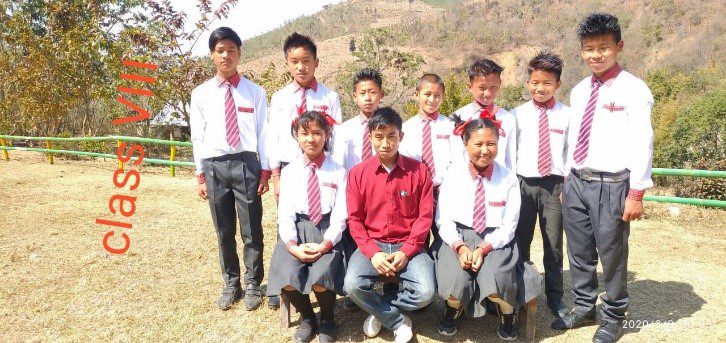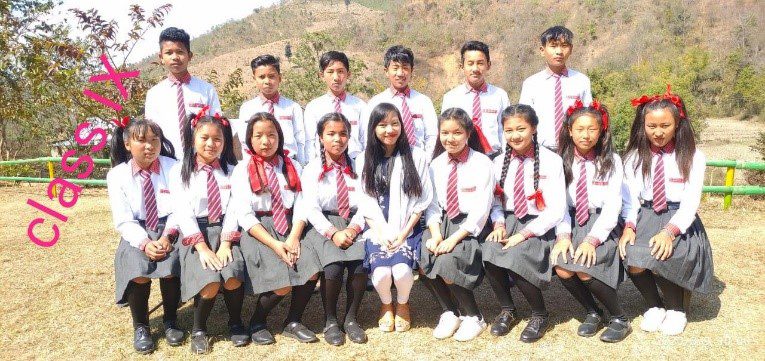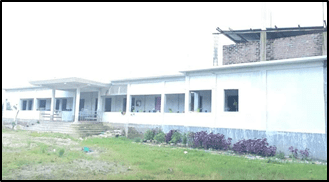 GRACE ACADEMY (BUILT IN 2019)
EFFORTS IN WEST BENGAL
THE NEED IN WEST BENGAL, INDIA
Education: Many Indian schools in the North East are not adequate; poorly run with modest educational benefits. Students have little chance to escape poverty, hear the word of God, better themselves, or have a bright future. The NICCE Foundation allows the poorest children to be educated while allowing them to grow in their relationship with Christ and still remain close to their families.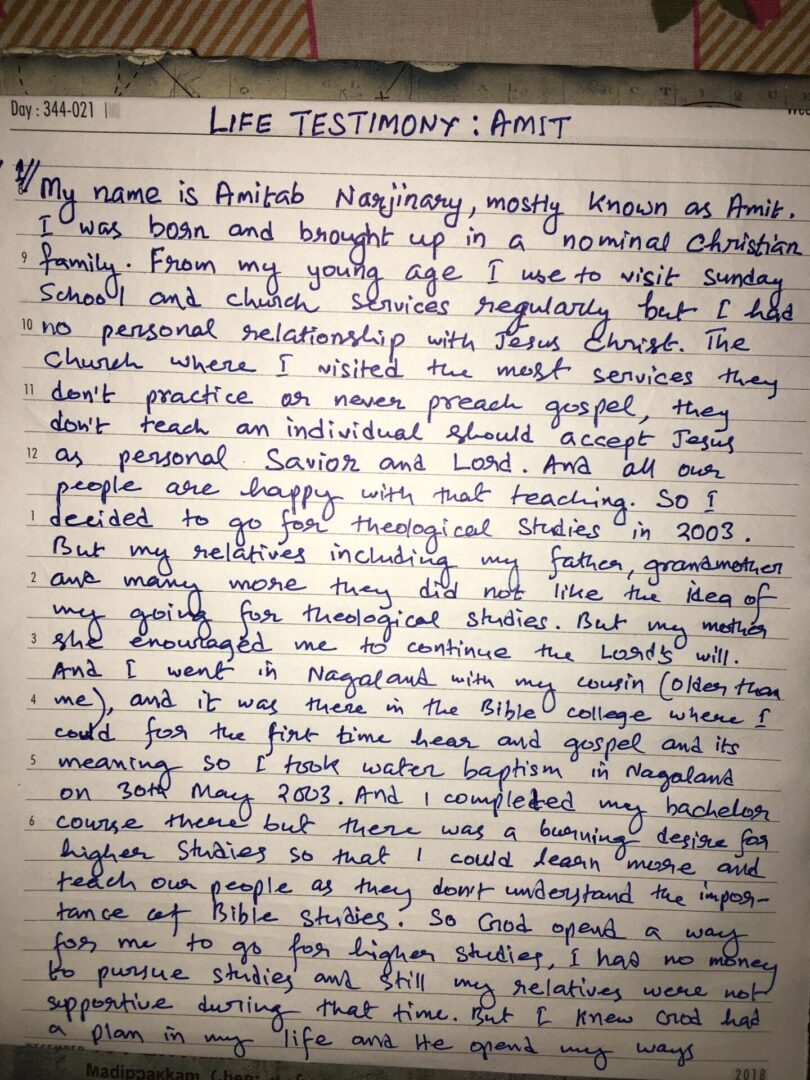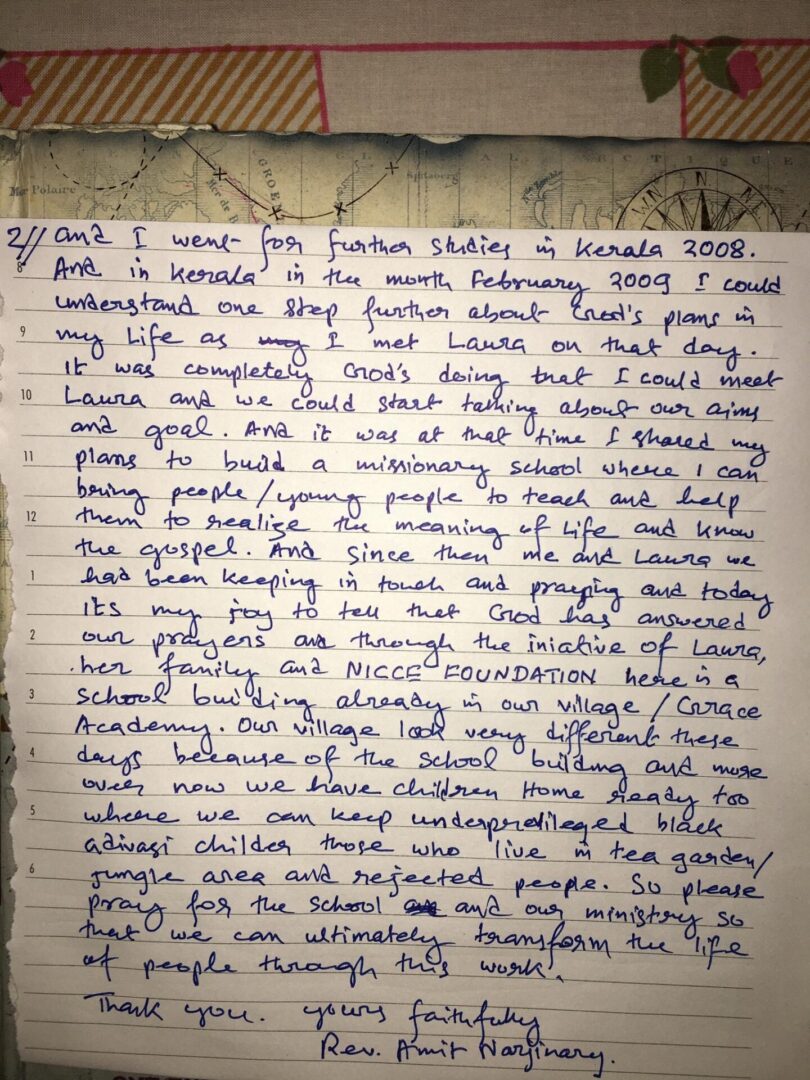 Rev Amit Narjinary. graduate of India Baptist Theological Seminary, On-site supervisor/ administrator for NICCE Foundation.
Laura, Founder of NICCE (center), Amit (right), and village elders praying for the Grace Academy.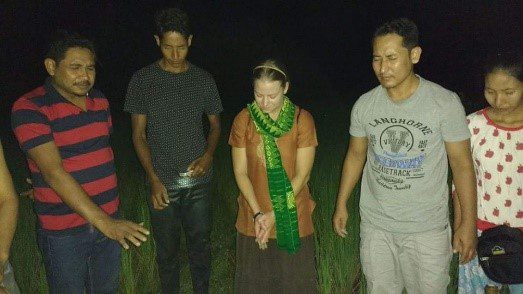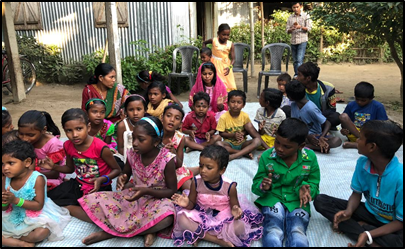 Children from Tea Garden: Poorest and most vulnerable to child trafficking. Grace Academy will educate and house them in a safe Christian environment. 30+ tea garden children have moved into the children's home and they desperately need your sponsorship.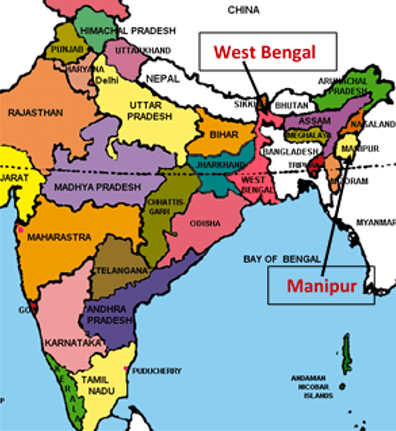 Many of the neighboring villages are made up of Hindu families.
These families are also struggling to educate their children and are desperate to find an affordable option. Not only will we be able to offer an education for neighboring village children, but an introduction to a life with Jesus. We are very excited about the outreach potentials that this mission has to offer for the neighboring Hindu villages and families.
Yeasom Village Children Singing - Mission Trip
West Bengal Tea Garden Children Singing - Mission Trip
Yeasom Village Children Singing - Mission Trip
West Bengal Cha Cha Slide - Mission Trip